Owolabi A. Shonuga, M.D.
Orthopedic Surgeon - Hand & Upper Extremity Surgery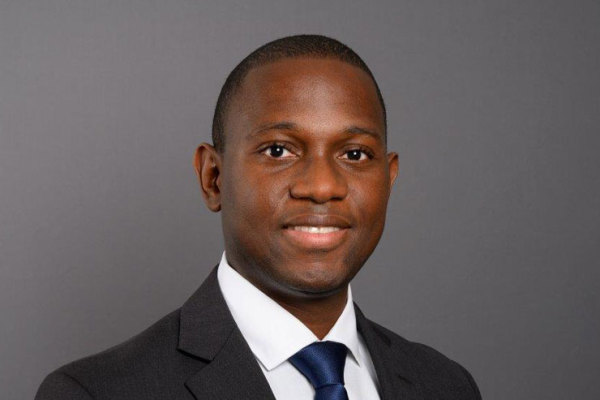 Biography
Dr. Shonuga believes in individualized patient care, where each patient's unique condition is treated in a personalized manner.
Dr. Shonuga specializes in Orthopaedic Hand & Upper Extremity Surgery at NoVa Orthopaedic & Spine Care, a division of the Centers for Advanced Orthopaedics. He obtained his medical degree from Weill Cornell Medical College and graduated with honors after completing a research fellowship at the Hospital for Special Surgery in New York City. As an undergraduate, he attended Rutgers University and graduated with a Bachelor's degree in Biological Science. He completed general surgery internship and orthopaedic surgery residency training at Rutgers - Robert Wood Johnson University Hospital. As a chief resident, he was presented with the resident of the year award and was nominated to participate in the American Orthopaedic Association's Emerging Leaders Program. After residency, he completed fellowship training in hand and upper extremity surgery at the Rothman Institute/Thomas Jefferson University Hospital in Philadelphia. Throughout his training, Dr. Shonuga has published multiple journal articles and book chapters on orthopaedic related conditions. He utilizes current concepts in the field to deliver evidence based care in a compassionate manner.
Areas Of Expertise
Hand & Upper Extremity Injuries
Hand, Wrist, and Elbow Arthritis
Nerve Entrapment Syndromes
Minimally Invasive Endoscopic Carpal Tunnel Surgery
Nerve & Tendon Repairs
Hand & Wrist Ligament Reconstruction
Hand & Upper Extremity Mass Excision
Arthroscopic Wrist Procedures
Specialties
Hand Surgery & Upper Extremity Surgery
General Orthopaedic Surgery
Medical Degree
Weill Cornell Medical College; New York, NY
Residency
Rutgers – Robert Wood Johnson University Hospital, New Brunswick, NJ
Fellowship
Rothman Institute/Thomas Jefferson University Medical School; Philadelphia, PA
Professional Associations
American Society for Surgery of the Hand (ASSH)
American Association for Hand Surgery (AAHS)
American Academy of Orthopaedic Surgeons (AAOS)
Hospital Affiliations
Sentara Northern Virginia Medical Center
Inova Fairfax Hospital
Affiliated Surgery Centers
Potomac View Surgery Center
Inova Franconia Springfield Surgery Center