Cyrus M. Press, M.D.
Orthopedic Surgeon - Shoulder and Elbow Surgery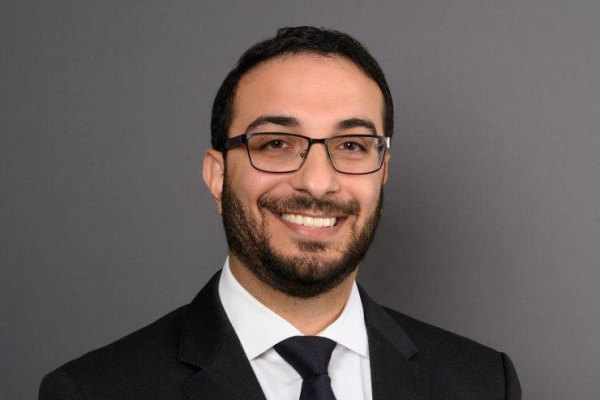 Biography
Dr. Press specializes in orthopaedic shoulder and elbow reconstructive surgery at the NoVa Orthopedic & Spine Care division in Woodbridge, VA. He joined the practice after completing his fellowship in Houston, TX at the Houston Health Science Center. Dr. Press utilizes the latest techniques in arthroscopic rotator cuff repair and shoulder replacement. He has authored multiple papers on the treatment of shoulder injuries, total knee arthroplasty, and athletic sports and ankle injuries. He presented at national meetings on problems with rotator cuff repair and also serves as a reviewer of manuscripts for multiple orthopedic journals.
Areas Of Expertise
Shoulder and Elbow Reconstructive Surgery
Arthroscopic Rotator Cuff Repair
Total and Reverse Shoulder Replacement
Arthroscopic Procedures
Ligament Reconstruction: Knee, Hip, Elbow and Ankle
Specialties
Shoulder and Elbow Surgery
General Orthopaedic Surgery
Medical Degree
University of Illinois College of Medicine; Chicago, IL
Residency
University of Illinois Medical Center; Chicago, IL
Fellowship
University of Texas Houston Health Science Center; Houston, TX
Certifications
American Board of Orthopaedic Surgery
Professional Associations
American Academy of Orthopaedic Surgeons (AAOS)
Arthroscopy Association of North America (AANA)
Major Accomplishments
Asok K. Ray Academic Achievement Award
Robert D. Ray Award for Basic Orthopaedic Research
Leonard Weinstein Award for Excellence in Patient Care
Alpha Omega Alpha Honor Medical Society
First Stemless Shoulder Replacement in Virginia
Hospital Affiliations
Inova Fairfax Hospital
Inova Fair Oaks Hospital
Stafford Hospital
Affiliated Surgery Centers
Franconia Springfield Surgery Center
Lake Ridge Ambulatory Surgery Center
Northern Virginia Surgery Center
Sentara Northern Virginia Medical Center